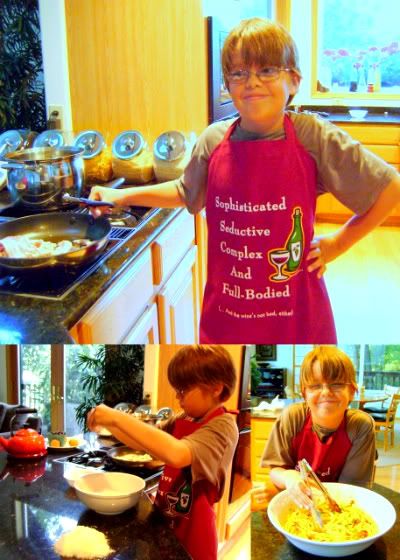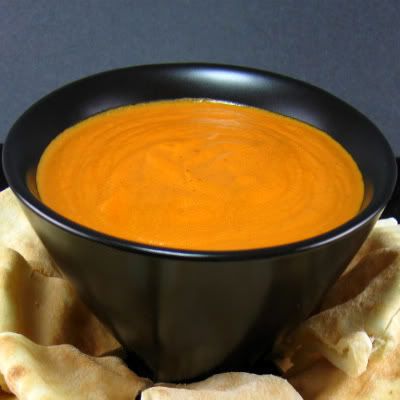 From the kitchen of One Perfect Bite...I'd like you all to meet Zach, my soon to be eleven year old grandson. He's been helping me in the kitchen this past week. We're working on a quick meal that includes a pepper and bean spread, salad, focaccia, pasta and cake. He's responsible for the pasta and decided to make carbonara, which is his brother's favorite meal. Zach's carbonara comes from Cook's Illustrated and the recipe is on their website which you can find
here
. The red pepper and bean spread comes from Gourmet magazine. It's another simple treat that the very young can make. It uses standard pantry ingredients and a blender to make a starter that's guaranteed to please young and old alike. It's a great way to start a Mediterranean-style meal. Here's the scoop.
Roasted Pepper and White Bean Spread...from the kitchen of One Perfect Bite
Ingredients:
1 cup drained bottled roasted red peppers (8 ounces), rinsed
1 cup drained canned white beans (6 ounces), rinsed
1/2 cup coarse fresh white bread crumbs (1 slice bread)
1-1/2 teaspoons chopped flat anchovy fillets or 1/2 teaspoon anchovy paste
1/4 cup extra-virgin olive oil
1/2 teaspoon salt
1/4 teaspoon black pepper
Directions:
Purée all ingredients in a food processor until smooth. Serve with pita toasts or baguette slices. Yield: 1-1/3 cups.