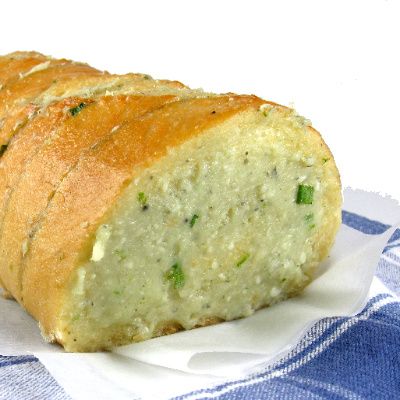 From the kitchen of One Perfect Bite...
It was a busy day. Commercial growers in our area open their fields and display gardens to the public at this time of year. We spent the day touring acres and acres of peonies, iris and hostas and, when the crowds became too much, enjoyed the respite of the grower's gardens. A few peeks at the fields and gardens follow today's recipe. A brief sunshower, called a "

monkey's wedding

," dampened our clothing but not our spirits and the reward for our good nature was the promised rainbow. Dinner, which came from the freezer, was a late affair of tomato soup and blue cheese bread. The combination goes extremely well together and I thought those of you who love blue cheese might want to try the bread. It is much like a garlic bread or ripped baguette and is really easy to make. Here's the recipe.
Blue Cheese Bread
...from the kitchen of One Perfect Bite
Ingredients:
1/2 cup butter, softened
4 ounces crumbled blue cheese
2 tablespoons grated Parmesan cheese
1 tablespoon minced chives
1 teaspoon garlic powder
1 loaf (1 pound) unsliced French bread
Directions:
1) Preheat oven to 350 degrees F.
2) Combine butter, blue cheese, Parmesan cheese chives and garlic powder in a small bowl. Mix well. Cut bread into 1-inch slices but leave slices attached at bottom of loaf. Spread cheese mixture between slices.
3) Wrap loaf in a large piece of heavy-duty foil. Fold foil around bread and seal tightly. Bake for 20 minutes or until heated through. Serve warm. Yield: 10 servings.
You might also enjoy these recipes:
My Dad's Garlic Bread - 101 Cookbooks
Roasted Garlic Bread - Vanilla Icing
Cheesy Ramp Garlic Bread - Closet Cooking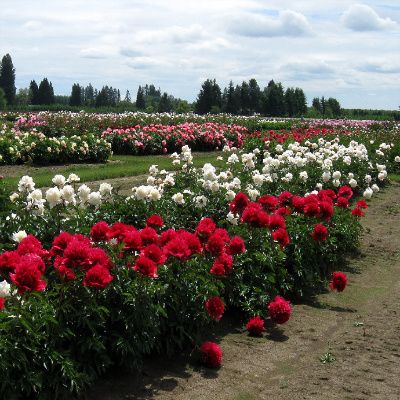 Adelman's Peony Gardens Salem, Oregon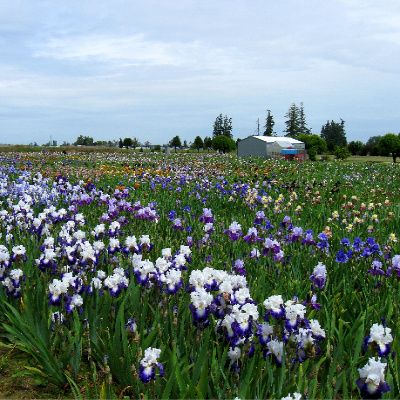 Schreiner's Iris Gardens Salem, Oregon

Schreiner Family Garden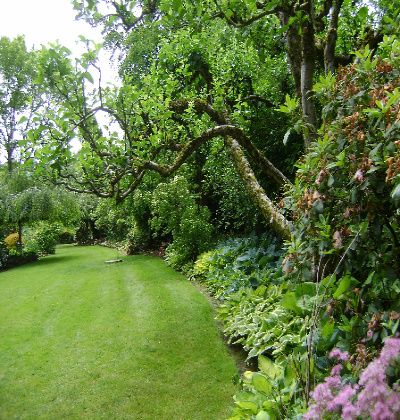 Schreiner Family Gardens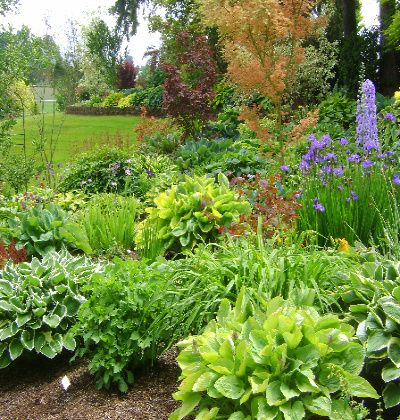 Seabright Hosta Display Garden Salem, Oregon