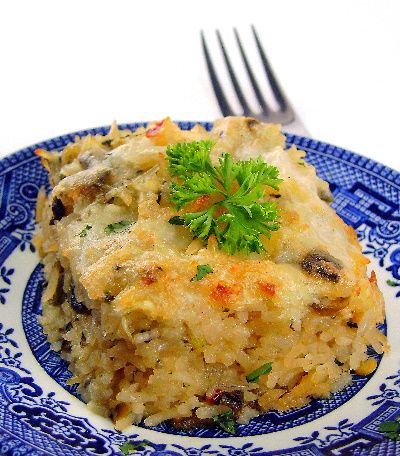 It's been a deadly quiet day. The last of our visitors left this morning and it is, once again, just the Silver Fox and I sitting at this large round table. By late tomorrow I'll appreciate the perfect order of our home, but right now I'm missing squealing babies, errant Legos and the sometimes probing questions of our older grandsons. I treasure each of these summers and especially my daughters who care so much about sharing family with their own children. I am blessed. Tonight's recipe was developed on the fly, years ago, when I had more impromptu guests than food and had to do the cook's version of loaves and fishes. It wasn't a miracle but it was more than passably good food. The recipe is really easy to prepare and I used to make it as an entree for myself when I was alone for dinner. The only trick to this recipe is properly roasting the peppers. I've found the easiest way to do this is to rub the peppers with olive oil and roast them at 500 degrees for 20 minutes before transferring them to a paper bag to cool before peeling. It is also important to serve the rice squares while they are still warm. This will probably involve sacrificing the first square that is cut, but I always view that one errant slice as food for the kitchen gods. I do hope you'll try this recipe. I think you'll enjoy it. Here's the recipe.

Savory Rice Squares with Poblano Peppers and Pepper Jack Cheese
...from the kitchen of One Perfect Bite
Ingredients:
2 tablespoons olive oil
1 cup uncooked basmati rice
1/2 cup finely chopped onion
2 fresh poblano peppers, roasted, peeled , seeded, deveined and chopped
1 bunch small green onions
1 teaspoon minced garlic
1 teaspoon salt
1/4 teaspoon ground cumin
1-3/4 cups low-sodium chicken broth
1-1/2 cups shredded pepper jack cheese
1/2 cup coarsely chopped cilantro
Directions:
1) Preheat oven to 375 degrees F. Grease a shallow 1-1/2 quart baking dish. Set aside.
2) Heat oil in a large pan set over medium heat. When oil shimmers add rice. Cook and stir until rice turns opaque. Stir in onions and cook for 1 minute. Add Chilies, green onions, garlic, salt and cumin. Cook, stirring, for about 30 seconds. Stir in broth. Bring to a boil over high heat. Reduce heat to low and simmer, covered, for 15 minutes. Remove pan from heat.
Add cilantro and 1 cup cheese. Toss to combine. Transfer to prepared baking pan. Top with remaining 1/2 cup cheese.
3) Bake, uncovered, 15 minutes or until rice is tender and cheese topping melts. Let sit 10 to 15 minutes. Cut into squares and serve. Yield: 6 to 8 servings.
You might also enjoy these recipes:
Risotto Veronese:Rissoto with Ham - Karista's Kitchen
Peanuts and Brown Rice with Asian Dressing - eCurry
Quick and Easy Pilau Rice - Deb Cooks
Honey Rice - Malaysian Delecacies
Rice with Chutney - Ruchii
Coconut Rice - Edible Garden