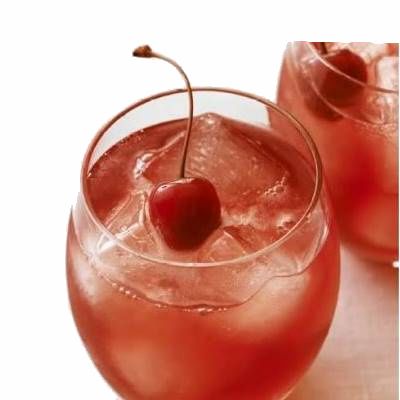 From the kitchen of One Perfect Bite...
For many of us this weekend marks the end of summer. Calendars and alarm clocks are waiting to reclaim their rightful places in our lives, but before we cede territory to them there is still time for one last barbecue or a trip to the beach. Bob and I plan to head to the coast and enjoy the lovely sea breezes on what promises to be a gorgeous weekend. I suspect polar expeditions have made it to the top of the world with fewer provisions that we pack for our trek to the ocean. I've just filled a thermos with our favorite sweet tea and thought you might enjoy it as well. It really is easy to make and if you prefer a more adult version of this old favorite, I can heartily recommend the addition of a splash or two of orange vodka. One caution. Be sure to strain the tea before serving. Raspberry seeds can spoil the tea. Here's the recipe.

Sweet Raspberry Tea
...from the kitchen of One Perfect Bite
Ingredients
5 bags raspberry zinger tea
6 cups water
1 cup sugar
1 cup water
1/2 pint raspberries
1 lime, cut into wedges
Mint sprigs or stemmed cherries

Directions
1) Place tea bags in a 2-quart bowl. Bring 6 cups water to a boil and pour over tea bags. Let sit until water is room temperature. Discard tea bags.
2) Meanwhile, combine sugar and 1 cup water in a small saucepan. Bring to a boil and cook, stirring occasionally, until sugar is dissolved. Remove from heat. Add raspberries and allow syrup to come to room temperature. Strain syrup into tea. Put ice into 4 (12-ounce) glasses. Squeeze a lime wedge into each glass. Pour sugared tea over ice cubes. Garnish with mint or cherries if desired. Yield: 4 servings.
You might also enjoy these recipes:
Watermelon Sweet Tea - The Runaway Spoon
Peach and Mint Iced Tea - The Comfort of Cooking
Blackberry Iced Tea - Jane Deere
Blue Green Iced Tea - Taylor Takes a Taste
Herbal Iced Tea - Pham Fatale
Lemongrass Iced Tea - Served with Love
This post is being linked to:
Pink Saturday
, sponsored by Beverly at How Sweet the Sound.