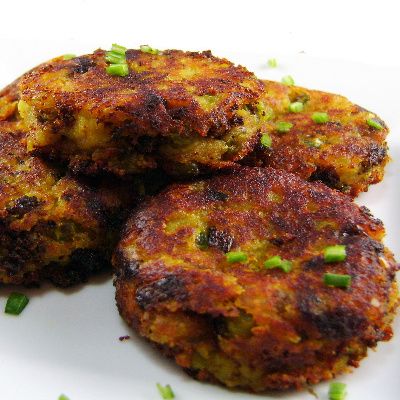 Alu Ki Tikki.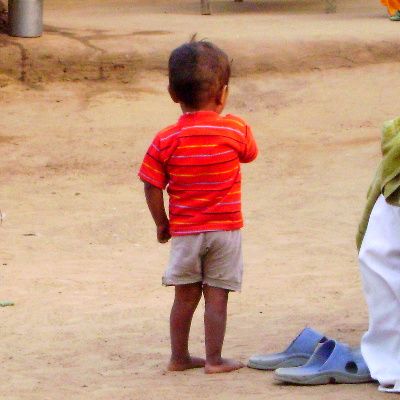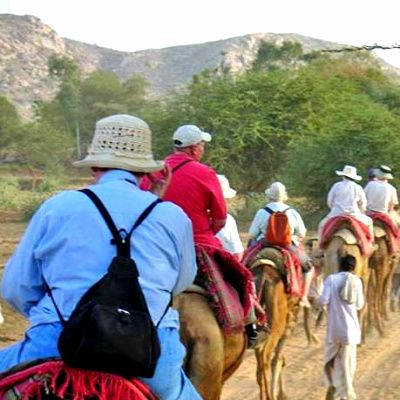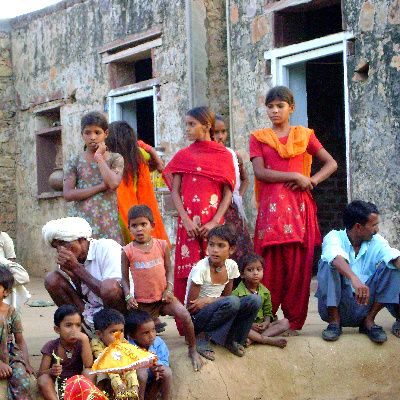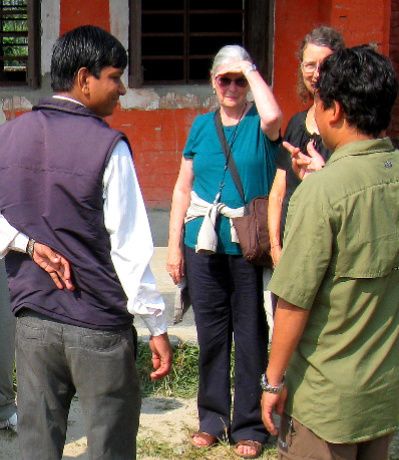 From the kitchen of One Perfect Bite...
There are two Indias. One is modern and vibrant, the other is mired in poverty and tradition. My first real exposure to the dichotomy came while visiting a farm village outside the town of Kalakho in the state of Rajasthan. The villagers invited us into their homes and the men entertained us with local music and dancing. While much of what we saw was well orchestrated showmanship, the journey to and from local villages gave some insight into what was really happening in these remote areas of the country. We traveled in camel caravans and the slow pace made close observation possible. Despite best efforts by the government, much work still needs to be done. Women here are little more than chattels and a headcount while at a local school confirmed an unintended male bias. Old ways die very hard, yet these people do not seem to be unhappy. Television, with its exposure to undreamed of freedom and material goods, has not reached their villages and they remain a serene and patient people, seemingly lost in another century. I don't know how much longer that can last.

In the midst of all that, we were housed in a lovely resort that overlooked a monsoon lake. Our meals were regular and delicious and I brought several recipes home with me. These potato patties were part of our breakfast buffet each morning. They are a simple mix of seasoned potatoes, combined with peas and spices, that is held together with chickpea or all-purpose flour. Despite their appearance they really are delicious. Here's the recipe.
Alu Ki Tikki
...from the kitchen of One Perfect Bite
Ingredients:
1 pound potatoes, peeled and cut in 1-inch cubes
2 teaspoons salt
1 bay leaf
1 cup frozen peas, thawed
1/2 teaspoon salt
1/2 red onion, finely diced
1 (1-inch) piece ginger, peeled and finely diced
1/4 to 1/2 teaspoon dried red pepper flakes
1 tablespoon vegetable oil
1 teaspoon ground cumin
1 teaspoon ground coriander
1 teaspoon ground turmeric
2 tablespoons chickpea (besan) flour (all-purpose flour can be substituted)
1 tablespoon lemon juice
1/2 teaspoon garam masala
3 tablespoons vegetable oil or a mixture of vegetable oil and ghee
Directions:
1) Cover potatoes with cold water, add salt and bay leaf and bring to a boil. Then turn heat down to a simmer and let cook until soft enough to mash, about 15 minutes or so. Drain potatoes and return to pot.
2) Heat 1 tablespoon oil in a saute pan. Add onions, ginger and pepper flakes. Saute until soft. Add salt, cumin, coriander, turmeric and cook for a few seconds longer.
3) Mash potatoes. Gently fold in peas, onion-spice mixture, chickpea flour and lemon juice.
4) Using a 1/4 cup measures, form into patties.
5) Heat 3 tablespoons oil in a large nonstick skillet. When hot, add patties and cook until a deep golden brown, turn and continue cooking until reverse side is golden. Remove and drain on several layers of paper toweling. Serve warm or at room temperature with tomato or mint chutney. Yield: 12 to 14 patties.
You might also enjoy these recipes:
Aloo Palak - eCurry
Spicy and Seedy Indian Potatoes - Herbivoracious

Chickpea Potato Curry - Simply Recipes
East Indian Potato Chops - Foodista