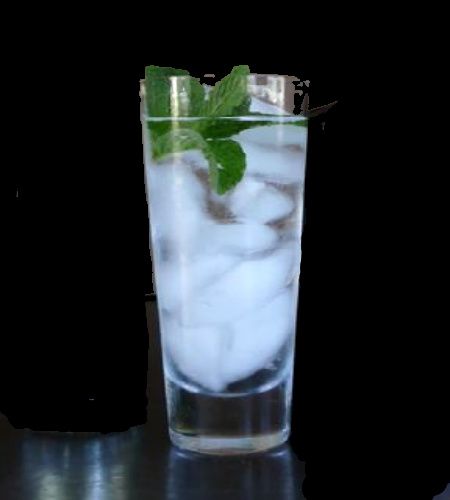 From the kitchen of One Perfect Bite...
I was not a particularly fearful child, but I clearly remember worrying that I would never grow tall enough or old enough to enjoy the wonders of the big kid world. I just couldn't fathom how it all happened, much less judge the length of time it took to get from there to here. The days of the very young are long and the passage of a year can seem a fearsomely long time. It helped to segment the time between birthdays and for that reason the "....and- a- half year" tally was born. The day following your 5th birthday, you became five-and-a-half years old, and only heaven could protect those questioning that math from swift and certain retribution. If you wanted to run with the big kids you needed the "and-a-half year" advantage. I can't remember when that was put aside, but I know it was decades before I again felt the need to play with my age. I guess the sheer number of years started to weigh on me and for a period of time I used hexadecimal equivalents to mark my birthdays. Using my handy dandy conversion tables I became 32 on my 50th birthday. I thought it was hilarious, others, like the folks at customs and immigration, as dour a bunch as ever could be found, failed to see the humor in it. Once I retired and left IT, another scheme seemed in order and I developed my "plus one" tally for birthdays. That means only birthdays ending in zero are identified. All others become "plus ones". I was 70 years old last year. This year I am a "plus one" and will remain so until, God willing I reach my 80th birthday
.
I won't be cooking today and the Silver Fox is in charge of all provisions. He has promised there will be proper gin and tonics for toasts to mark the day. I know the drink has fallen from grace in recent years, but when made with good gin and one of the better tonic waters, it is a delightful summer sipper. The Dutch and the British share credit for the drink. The Dutch invented the gin that makes it possible, but the British and their formula for carbonating water perfected it. The drink has an interesting past. It was first used in the tropics to counteract the bitter taste of the quinine powder needed to treat malaria. A bit of sugar was mixed with the powder and dissolved in a glass of carbonated water to make it more palpable. The gin came later, but it is what's credited with making the drink enjoyable. That it probably destroyed the livers of the British Foreign Service is a story for another day. We have been promised lovely weather for the weekend. I plan to enjoy it and I hope you will too. Here's the formula for a perfect gin and tonic. Cheers!
A Proper Gin and Tonic
...from the kitchen of One Perfect Bite

Ingredients:
Ice cubes
2 ounces gin
5 ounces tonic water
Lime wedge or mint
Directions:
Fill a tall narrow glass with ice cubes. Pour in gin, then tonic water. Stir. Garnish with lime or mint. Yield: 1 serving.
One Year Ago Today:
White Wonder Cake
Two Years Ago Today:
Fee Fi Pho Bo
You might also enjoy these recipes:
Blushing Pina Colada - Gourmet Traveller 88
Fun and Flirty Champagne Punch - My Man's Belly
Minty Mango Mimosa - eCurry
Watermelon Margarita - My Favorite Recipes
Strawberry Mango Bellini - A Toast to Taste
Ruby Relaxers - Our Life in the Kitchen
The Perfect Mint Julep - Care's Kitchen
Sunrise Margaritas - Sing for Your Supper
Fresh Strawberry Mojito - The Culinary Chronicles
Ginger Lime Martini - My Man's Belly