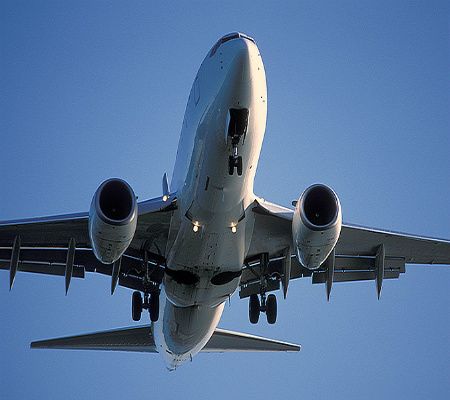 From the kitchen of One Perfect Bite...
The Silver Fox and I are airborne and heading to Germany on the first leg of our yearly adventure. Oktoberfest beckoned and we couldn't resist its lure, but once we've had our fill of beer and sausage and German gemütlichkeit, we'll head to North Africa for whirlwind tours of Tangier, Casablanca and Marrakesh. Our final destination is Turkey, and this fascinating country is where we'll be spending most of our time. We pieced together an antiquities tour that, in addition to the wonders of the Sophia and Topkapi, will involve some hiking on the Lycean way, and visiting places as disparate as Ephesus, Cappadocia, Gallipoli and, of course, Troy in memory of the fair Helen. Needless to say, excitement is running high and we're really looking forward to this adventure. We'll be gone for a month, but I wanted you to know that I've scheduled
new posts and recipes
for everyday we're away and that I plan to add travel updates whenever it is possible. Don't be a stranger. I sincerely hope you'll continue to stop by.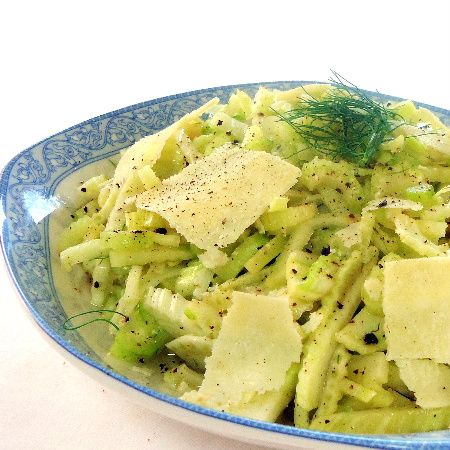 From the kitchen of One Perfect Bite...
I had intended to share another adult cookie with you today, but I came across a fennel and celery salad that was developed by Mark Bittman and changed my plans. Though fennel is a cool weather crop, and will be available for months to come, I wanted to share his recipe with you while locally grown fennel is still available in your farmers markets. I loved this salad and I think those of you who like fennel will love it, too. While they have similar textures, fennel and celery have completely different flavors. They meld beautifully, especially when tossed with a lemony vinaigrette. The only caution I have to share with you regarding today's dish is that both vegetables must be very thinly sliced and approximately the same size. This is the time to use a mandolin if you have one. I like this salad chilled but it can be served at room temperature if you prefer. The slicing will turn many of you off, but this is an exceptional salad and well-worth the effort required to get it to the table. I hope you will give it a try. Here's the recipe.
Fennel and Celery Salad
...from the kitchen of One Perfect Bite courtesy of Mark Bittman
Ingredients:
2 medium fennel bulbs, trimmed, some fronds reserved
3 celery ribs, trimmed
1/4 cup extra virgin olive oil
3 tablespoons fresh lemon juice, more to taste
Salt to taste
1/4 teaspoon black pepper, more to taste
Freshly shaved Parmesan cheese
Directions:
1) Cut fennel bulbs in quarters lengthwise, discarding outer layer if it is exceedingly tough. Use a mandoline to slice quarters thinly; slice celery equally thin.
2) Put sliced fennel and celery into a large bowl and drizzle with olive oil and lemon juice. Season with salt and pepper and toss gently to combine. Top with lots of freshly shaved Parmesan and chopped fennel fronds if you like. Yield: 4 to 6 servings.
One Year Ago Today:
Mincemeat Tart with Apple and Streusel Topping
Two Years Ago Today:
Pom Koec - Belgian Coffee Cake
You might also enjoy these recipes:
Shaved Fennel Salad - 101 Cookbooks
Watermelon and Fennel Salad - Jenn Cuisine
Edamame and Fennel Salad - The Parsley Thief
Fennel Salad - Christie's Corner
Blood Orange and Fennel Salad - Liking Pineapples