Then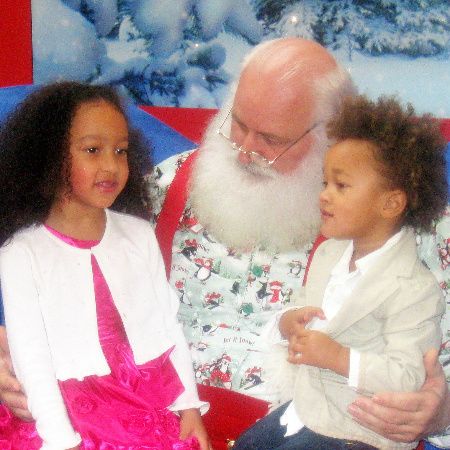 Now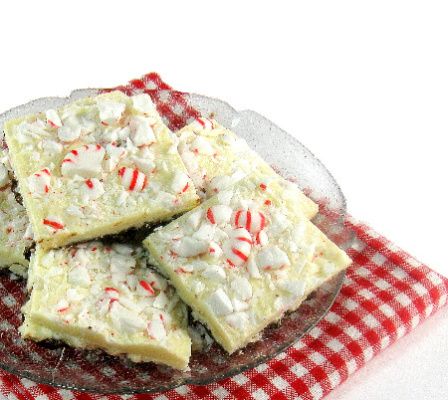 From the kitchen of One Perfect Bite...
Once upon a time there was a city that had a street that held a store that had a restaurant where the world's most beautiful Christmas tree stood. It happened that each year a parade was held to welcome a visitor from the polar region to the store that held the tree. Once inside, the old and red-robed guest held court in a kingdom where he had a throne surrounded by a train in which the young could ride, and an assembly of gnomes and fairies and candy canes that danced at his command. His council was sought by the well-dressed young and he was in great demand. There would, of course, be a private visitations, but before that could happen there were blocks of decorated windows in need of review, and a lunch to be had in that huge room with the magical tree. It was a day wondrous in every way and it is remembered so, even to this day.
My lovely memory of Christmas past was rudely jarred this past weekend and I'm putting Santa on report. I don't want to hear the world has changed or that times are different. Santa has clearly dropped the ball and some attitude adjustment is in order. What happened to the dress code? How can one pour out their collective soul to someone in pajamas and suspenders? That's not the worst of it. With a line that stretched clear to the high dessert, Santa decided to take an unscheduled coffee break, over and above the ones that are mandated by his union. The line, already packed with bored and tired tots, turned really ugly and Santa got exactly what he deserved on his return. I'm told photo sales for the day were down.
I needed something to sweeten my disposition after our outing and I had a new recipe for peppermint bark that I wanted to try. It uses light and dark chocolate and it sounded more interesting than the recipe I've been using. Bark is one of the easiest recipes in the Christmas repertoire. It is nothing more than melted chocolate into which peppermint candy is pressed. Over the years I've learned a trick that makes it really easy to make. Adding a 1/2 teaspoon of shortening to every ounce of chocolate makes it easier to spread. I'm told that butter or margarine, because of their water content, cannot be used in its place. Melted chocolate will seize if it comes in contact with liquids. Chocolate that has seized can sometimes be brought back by using shortening as well. I really like the new bark recipe and if you make candy for the holidays you might want to give it a try. Here's the recipe.
Peppermint Bark
...from the kitchen of One Perfect Bite courtesy of ChefsCatalog.com

Ingredients:
12-oz. high quality semi sweet chocolate
1 pound white chocolate (with cocoa butter)
1/2 teaspoon peppermint extract
3/4 cup candy canes or peppermint candy, crushed
Directions:
1) Place candy canes or peppermint candies in mini-food processor and pulse until in
small pieces. Set aside.
2) Line a 15 x 10 jelly roll pan with foil, letting it hang over the sides. Grease foil
with nonstick spray. Melt chocolate chips in a double boiler over medium-low heat.
Pour evenly into jelly roll pan and smooth with an offset spatula. Sprinkle with 1/4
cup peppermint candy. Place in refrigerator until cold and firm.
3) Heat white chocolate chips in a double boiler over medium-low heat until chocolate is
almost melted. Remove double boiler insert from pan and stir until completely melted.
Stir in extract. Cool slightly. Pour this over chocolate layer, and, working quickly,
spread to cover. Sprinkle with 1/2 cup crushed candy. Lightly press it in.
4) Chill until both layers are firm. Lift foil out of pan and shake off excess candy.
Peel foil from bottom of peppermint bark. Trim edges. Cut into 2" squares. Yield: 2 pounds.
One Year Ago Today:
Broccoli and Cheddar Cheese Soup
Two Years Ago Today:
Meatball Sub with Homemade Sicilian Sausage