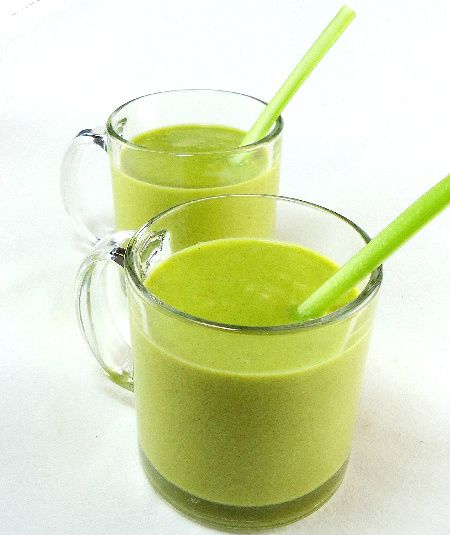 From the kitchen of One Perfect Bite...
I received a package via FedEx toward the end of last week. It contained avocados, lots and lots of them, and as a result I've been on a tear, testing and creating recipes that put my bounty to good use. The rules of the blogging game kinda force me to say that the posts you'll see over the next few days are sponsored by the folks at SoCal Avocados, a family-owned company in California. They have a fantastic website, found
here
, where you can order a variety of heart-healthy, hand-picked avocados that will be delivered to your home with no associated shipping costs. There is even an Avocado of the Month Club that allows members to sample the various types of avocados they sell. The avocado is an unusual fruit because it contains monounsaturated, or good, fat that is easily digested by the body. It is considered to be a Super Food because it is high in antioxidants and has high concentrations of crucial nutrients that some believe help prevent the effects of aging. I'm all for that! Health benefits aside, these are nice folks to do business with and their boxed avocados would make wonderful gifts for customers who have received one fruit basket too many. I hope you'll pay them a visit.
Today's recipe is the first of three that will take advantage of my avocado windfall. This simple starter is based on a soup that first appeared in the cookbook,
Sunday's at Moosewood Restaurant.
The soup, which is served chilled or at room temperature, contains just 4 ingredients and can be table ready in less than 30 minutes. It is a great way to start a meal when you are looking for something that is a bit out of the ordinary. The soup has wonderful color and I like to heighten the effect with a garnish of celery or lime wedges. I hope you'll try the recipe. It is really pleasant and good enough to serve even fussy guests. I know those of you who enjoy mild curry dishes will like it. Here's the recipe.
Curried Coconut and Avocado Soup
...from the kitchen of One Perfect Bite adapted from Sunday's At Moosewood Restaurant
Ingredients:
2 (medium-ripe) avocados
1-1/2 cups vegetable broth + broth to thin as necessary
1-1/2 cups coconut milk
1 teaspoon curry powder
1 teaspoon lemon or lime juice
3/4 teaspoon salt
1/4 teaspoon pepper
Directions:
Scoop flesh from avocados and place in a blender. Add vegetable broth and blend until well incorporated. Add coconut milk, curry powder, lemon juice, salt and pepper. Blend again until smooth. Adjust seasoning to taste. Chill. Yield: 4 to 5 servings.
One Year Ago Today:
Fast and Easy Filipino-Style Chicken Adobo
Two Years Ago Today:
Morning Glory Muffins