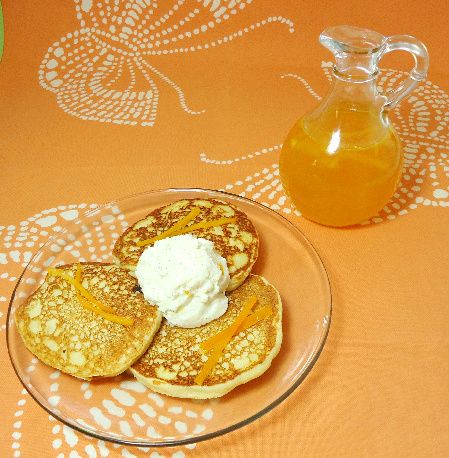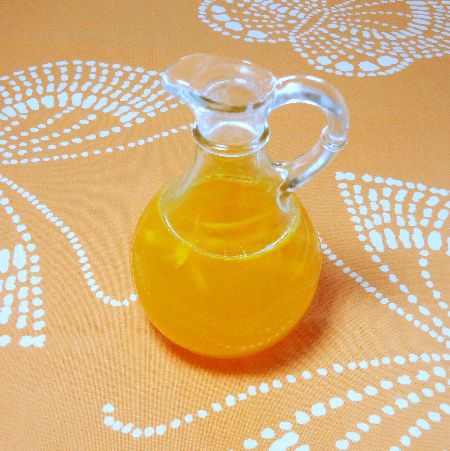 From the Kitchen of One Perfect Bite...
A gastropub is a bar and restaurant that serves high-end beer and food without pretension. Who knew? Certainly not me. I had no idea what a gastropub was until I started looking for information about April Bloomfield. It turns out that she is a Michelin star chef who would have become a police officer had she not missed the application deadline for the academy in her hometown of Birmingham, England. By default, she followed in the footsteps of her sisters who were working in restaurant kitchens. Following graduation from the Birmingham College of Food, Tourism and Creative Studies, she continued her training in some very prestigious kitchens that included Kensington Place, Bibendum, Roscoff and the legendary River Cafe. She came to the United States and worked in the kitchen of Chez Panisse with Alice Waters before opening her own restaurant, a small and casual gastropub, called The Spotted Pig, in New York City. The restaurant features seasonal British and Italian food designed to highlight the simple beauty of fine ingredients. Portion control and elegant or fussy presentations are left to others. The Spotted Pig won a Michelin star in 2005 when April Bloomfield was just 31 years old. She and her partner, Ken Friedman, have since opened two other restaurants, the Breslin and the now defunct John Dory Oyster Bar. She has also written her first cookbook, A Girl and Her Pig , which is a collection of her best recipes complete with backstories that also reveal bits about her life and cooking philosophy. I found a wonderful link to a New Yorker feature about her that's very insightful and well worth reading. Take a peak if you can. She has accomplished a lot for a woman not yet 40 and she has earned her place on the Gourmet Live list of 50 Women Game Changers in Food.
The recipe I've chosen to highlight the food created and served by April Bloomfield is a brunch entree that is served at the Breslin. This is an outstanding way to begin the day. Each element of the dish, and there are three, is delicious in its own right, but when they are brought together culinary magic occurs. The pancakes are large enough to please Paul Bunyon, though I suggest you serve them hot from the griddle. They are light when warm but tend to become heavy and damp as they cool. The ricotta cheese is the perfect creamy topper for them. My favorite element of the three is the orange syrup which is spectacular. I was struck by the balance and restraint of this lovely citrus syrup and I will use it often for other dishes that I cook. This, coincidentally, makes a wonderful topping for those who do not use alcohol in their cooking. I hope that you will try this lovely entree. Here's the recipe.
The Breslin Ricotta Pancakes with Orange Syrup
...from the kitchen of One Perfect Bite courtesy of April Bloomfield

Ingredients:
Orange Syrup
1 orange
1 cup fresh orange juice
1 cup sugar
1 cup water
Ricotta Topping
1-1/2 cups fresh ricotta
1-1/2 tablespoons sugar
3/4 teaspoon finely grated lemon zest
Seeds scraped from 1/2 vanilla bean
Pancakes
1-1/2 cups all-purpose flour
1/4 cup fine white cornmeal
2 tablespoons sugar
1/2 teaspoon salt
1/2 teaspoon baking powder
1/2 teaspoon baking soda
2 cups buttermilk
2 large eggs, separated
1/2 cup fresh ricotta
Vegetable oil, for frying
Toasted almond slices, for serving
Directions:
1) To make syrup: Peel zest from the orange in long strips and julienne. In a saucepan of boiling water, blanch zest for 30 seconds. Drain and repeat. In a saucepan, simmer orange juice, sugar, water and blanched zest until syrupy, about 10 minutes. Let cool.
2) To make ricotta topping: Mix ricotta, sugar, lemon zest and vanilla seeds in a bowl.
3) To make pancakes: Whisk whisk flour, cornmeal, sugar, salt, baking powder and soda in a large bowl. In another large bowl, whisk buttermilk, egg yolks and ricotta. Fold wet ingredients into dry ingredients. In a large, clean stainless steel bowl, beat the egg whites until stiff but not dry; fold them into the batter.
4) To cook: In a large cast-iron skillet, heat a thin film of vegetable oil. Drop in 1/4-cup dollops of batter and cook over moderately high heat, 2 minutes per side, until golden and fluffy. Serve about 3 pancakes per person. Pass the orange syrup, ricotta topping and toasted almonds at the table. Yield: 4 servings.
The following bloggers are also featuring the recipes of April Bloomfield today. I hope you'll pay them all a visit. They are great cooks who have wonderful blogs.
Val -
More Than Burnt Toast
, Taryn -
Have Kitchen Will Feed,
Susan -
The Spice Garden
Heather -
girlichef
, Miranda -
Mangoes and Chutney
, Amrita -
Beetles Kitchen Escapades
Mary -
One Perfect Bite
,
Sue -
The View from Great Island
, Barbara -
Movable Feasts
Linda A -
There and Back Again,
Nancy -
Picadillo
, Mireya -
My Healthy Eating Habits
Veronica -
My Catholic Kitchen
, Annie -
Most Lovely Things
, Jeanette -
Healthy Living
Claudia -
Journey of an Italian Cook
, Alyce -
More Time at the Table
Kathy -
Bakeaway with Me
, Martha -
Simple Nourished Living,
Jill -
Saucy Cooks
Sara -
Everything in the Kitchen Sink
Next week we will highlight the career and recipes of
Nigella Lawson
. It will be really interesting to see what everyone comes up with. If you'd like to join us please email me for additional information no later than Monday, April 16th.