The holiday countdown has begun and we are now just days away Christmas and Chanukah. If you are still looking for gifts for friends and neighbors who love to cook and entertain, please take a moment to browse the wonderful O&CO. catalog that you can find

here

. The company specializes in an assortment of Mediterranean delicacies that have been selected to delight you and make your dining expeerience truly memorable. I can speak to the excellence of their oils and vinegars and I'm looking forward to sampling their new fruit spreads. Their website also contains a recipe collection that I love to browse through. I've just placed an order to take full advantage of the 15% discount that's available this holiday season and decided to create a simple soup for you that uses their white truffle oil which I already had in my pantry. The soup is made with a handful of ingredients but the use of O&CO. white truffle oil makes it special enough to serve as a first course for a company meal. I think you will enjoy it. You'll find the recipe at the bottom of this post.
This sponsorship is brought to you by O&CO. who we have partnered with for this promotion.
For over 15 years, O&CO. has been cultivating tradition, expertise, and high standards in order to offer our customers the best selections of olive oils and delicacies from across the Mediterranean.
With a respect for tradition, O&CO. cherishes originality where tastes and smells converge to delight the senses. Emerging from the high Alpes-de-Haute, in the village of Mane, France, O&CO. became the brainchild of two men united around a common passion, the olive tree.
More than ten years since its creation, O&CO. has forged a new image of the olive tree, rooted in tradition but firmly anchored in the modern world. While olive oils serve as the foundation, O&CO. also offers an exclusive collection of vinegars, tapenades, spreads, crackers, and sweets as well as an organic skincare range that showcase the flavors and the spirit of the Mediterranean.
O&CO. is a destination for your own cooking experience as well as for gifts. Don't forget to visit O&CO. with your shopping list for holiday gifts!
Founded in 1996, O&CO.s mission is to provide customer with the finest olive oils and Mediterranean food products in stores and online.
Don't forget to use the special coupon code
FBR15
to get a 15% discount from now till January, 31 2013. To take advantage of this offer, visit
O&CO.
O&CO. - Fruit Spreads
Discover our new collection of fruit spreads: four recipes highlighting fruits that symbolize the best of each season: fig & melon, clementine & cinnamon, peach & apricot, chestnut & pear. Delicious in sweet and savory preparations: as accompaniments to cheese platters, as a filling for cookies or baked goods, or simply spread on toast!
O&CO. - Holidays Gift Pack 1
O&CO. - Holidays Gift Pack 2
O&CO. - Holidays Gift Pack 3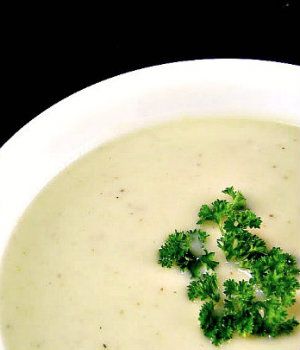 Cauliflower Soup with White Truffle Oil
...from the kitchen of One Perfect Bite
Ingredients:
2 tablespoons (1/4 stick) butter
1 large leek, finely chopped
1 teaspoon minced garlic
1 pound cauliflower florets (about 5 cups)
2 (14.5-ounce) cans low-salt chicken broth
2 teaspoons O&CO. white truffle oil, divided use
1 tablespoon thinly sliced chives or minced parsley
Directions:
1) Melt butter in heavy large pot over medium heat. Add leeks and sauté until tender, about 8 minutes. Stir in garlic and cook until fragrant, about1 minute. Add cauliflower and sauté 2 minutes. Add broth. Cover and simmer until cauliflower is tender, about 25 minutes.
2) Working in batches, transfer soup to blender and purée until smooth. Return soup to pot. (Soup can be prepared 1 day ahead. Cool slightly. Cover and refrigerate.) Bring soup to simmer. Remove from heat and stir in 1 teaspoon truffle oil. Season with salt and pepper to taste.
3) Ladle soup into bowls. Drizzle remaining 1 teaspoon truffle oil over. Garnish with parsley or chives. Yield: 6 first course servings.