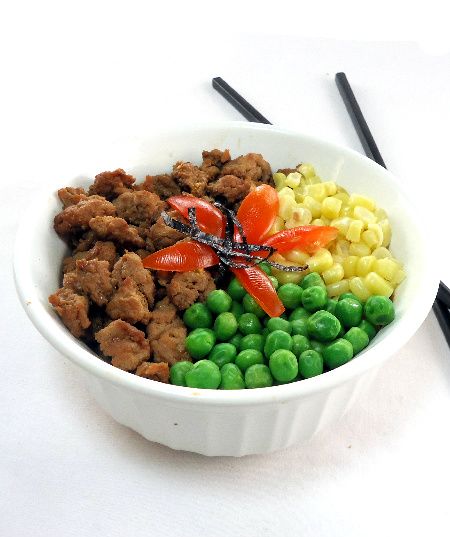 From the kitchen of One Perfect Bite
...
Elizabeth Andoh is, arguably, the world's leading English language expert on Japanese cuisine, and, as such, has earned a place on the Gourmet Live list of 50 Women Game Changers in Food. While she has lived in Japan for the past 40 years, she was born in America to a family of doctors and it was expected that she would pursue a career in Anthropolgy. After completing her undergraduate work, she was urged by a faculty adviser to apply for a postgraduate fellowship in Japan that would allow her to hone her language skills. The fellowship took her to the island of Shikoku where she fell in love with the country and the man who would become her husband. She married into a traditional Japanese family that came, of course, with a mother-in-law, so she had to adapt quickly to the culture, language and culinary traditions of her new home. Her curiosity about Japanese food led her to attended the Yanagihara School of Traditional Japanese Cuisine in Tokyo, and shortly after graduation she began her own culinary arts program, A Taste of Culture, which today operates in Tokyo and Osaka. Over the years, she has devoted herself to teaching the finer points of Japanese cuisine through her school programs and extensive writing. To date, she has five cookbooks and hundreds of magazine articles to her credit. She was also Gourmet Magazine's resident expert on Japanese cuisine. Her cookbooks are unusual in the way they examine and present Japanese food. Her goal is to get people to think differently about how they eat and to teach them how to use ingredients in a less wasteful and more esthetic manner. She speaks of the harmony of food (Washoku) and the ancient principles of balance that should be used in its preparation. She also speaks of Kansha, an appreciation of nature's bounty and the ingenuity that transforms unlikely ingredients into wonderful food. She is currently involved in an effort to make sure that traditional dishes from Japan's slowly recovering disaster zones do not disappear. The spare simplicity of Japanese food is not to everyone's liking but her books are treasures and she has earned the honors and distinctons that have come her way.

I have chosen a very simple recipe to highlight the work she has done. Donburi is a simple rice dish that is made flavorful with the addition of meat that is cooked with a mixture of soy sauce, sake and fresh ginger juice. Ginger juice is commercially available, but I made mine by crushing slices of ginger in my garlic press. The corn and peas give the dish wonderful color and symmetry enhances its eye appeal. The one ingredient that you may find difficult to find is nori. Nori is an edible seaweed, farmed in coastal areas of Japan, that contributes protein, vitamins and minerals to dishes in which it is used. It is not a vital ingredient in these rice bowls, so if you are unable to find it, don't stress. I think you will enjoy this version of donburi. It is mildly flavored and will appeal to many who prefer less spicy food. Here's the recipe.
Gingery Ground Chicken - Tori Soboro
Ingredients:
1 pound ground chicken (a combination of dark and light meat)
2 tablespoons plus 2 teaspoons saké
2-1/2 teaspoons sugar
2 tablespoons plus 2 teaspoons shoyu (Japanese soy sauce)
1-1/2 teaspoons ginger juice
Directions:
1) Place chicken in a cold skillet. Add saké and sugar and stir to separate bits of meat before starting to cook. Place pan over low heat and cook, breaking up meat into crumblike clusters. Ground chicken is stickier than beef, so pay close attention until the chicken is cooked. If your chicken is fattier than mine was, skim off excess fat now.
2) Add soy sauce and simmer for 2 to 3 minutes. Add ginger juice. Turn heat up to reduce excess liquid in the pan — you don't want meat to become dry, but it should not be soupy. Remove from the heat, let cool to room temperature, cover, and refrigerate for up to 3 days or freeze for up to 1 month. Reheat over low heat, adding a few drops of water, if necessary, and stirring to break up clusters.
Three Color Rice Bowl - San Shoku Donburi
Ingredients:
Gingery Ground Chicken
1-1/4 cup fresh or thawed frozen shelled green peas
1-1/4 cup fresh or thawed frozen corn kernels
Boiling water
3 cups cooked rice
1 tablespoon shredded red pickled ginger or 4 cherry tomatoes
1/2 sheet toasted nori, cut into fine threads
Directions:
1) If chicken is freshly prepared, keep it hot. If it has been refrigerated or frozen and thawed, place in a skillet over high heat and stir until hot to break up bits of meat.
2) If you are using fresh peas and corn, bring a small saucepan filled with water to a rolling boil, add peas, and cook for about 3 minutes, or until just tender. Drain and set aside. Repeat with fresh corn. If you are using frozen vegetables, place peas and corn into separate cups and pour boiling water over them. Let stand for a few minutes and then drain.
3) To assemble dish: Divide rice among 4 donburi or other deep bowls. Lay a chopstick across rim of one bowl, dividing it in half; this will be your guide. Use a spoon to cover one side of the bowl with one quarter of cooked chicken. Turn chopstick perpendicular, then cover one quarter of rice with peas, and remaining quarter with corn. Arrange a cut cherry tomato (or pickled ginger) in the center and sprinkle with nori threads. Repeat with the remaining bowls. Yield: 4 servings.
The following bloggers are also featuring the recipes of Elizabeth Andoh today. I hope you'll pay them all a visit. They are great cooks who have wonderful blogs.
Val -
More Than Burnt Toast
, Taryn -
Have Kitchen Will Feed,
Susan -
The Spice Garden
Heather -
girlichef
, Miranda -
Mangoes and Chutney
, Amrita -
Beetles Kitchen Escapades
Mary -
One Perfect Bite
,
Sue -
The View from Great Island
, Barbara -
Movable Feasts
Linda A -
There and Back Again,
Nancy -
Picadillo
, Mireya -
My Healthy Eating Habits
Veronica -
My Catholic Kitchen
, Annie -
Most Lovely Things
, Jeanette -
Healthy Living
Claudia -
Journey of an Italian Cook
, Alyce -
More Time at the Table
Kathy -
Bakeaway with Me
, Martha -
Simple Nourished Living,
Jill -
Saucy Cooks
Next week we will highlight the career and recipes of
Harumi Kurihara
. It will be really interesting to see what everyone comes up with. If you'd like to join us please email me for additional information no later than Monday, April 2nd.