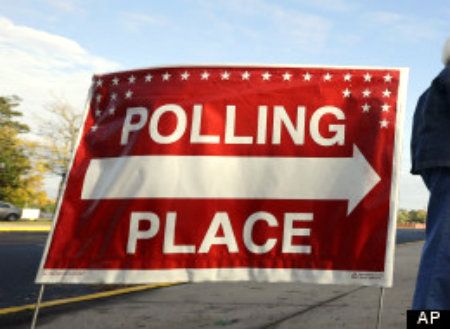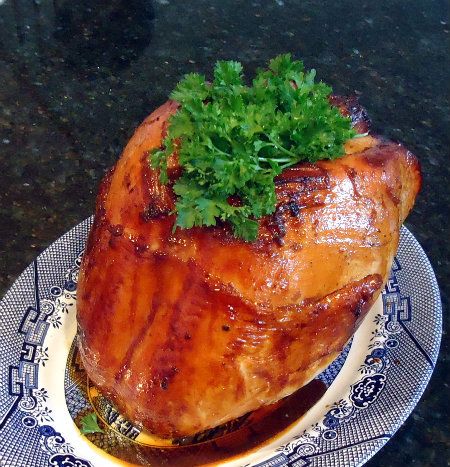 From the kitchen of One Perfect Bite...

We will, of course, have a feast on Thanksgiving Day, but the Silver Fox and I shared a more traditional meal with friends back in September. Knowing that an overseas assignment would keep them from celebrating at home, we decided to have a Pilgrim feast for them before they left. I packed the meal with old-fashioned favorites but gave each of the courses a slightly modern twist, and, because we were all dieting, I cut back on calories wherever I could. The star of the show was a large turkey breast that I decided to soak in a spiced apple cider brine. The brine produced a moist and nicely flavored bird that deserved the place of honor it was given at the table. I used a fresh turkey rather than one that had been injected with a solution that might make it too salty. As an added precaution, I rinsed the bird and then covered it with cold water and let it sit for about 15 minutes to assure that salts that might have accumulated on its surface were washed away. Because we like poultry with really crisp skin, I dried the bird and let it sit, uncovered, in the refrigerator for several hours before putting it in the oven. To heighten the apple flavor I worked a tablespoon of apple juice concentrate into the butter I used to coat the bird. If you also enjoy crisp skin, it is important not to baste the turkey once it goes into the oven. If you remove it from the oven when its internal temperature reaches 160 degrees, it will not be dry. At this time of year it's easy to find turkey parts that can be used to make a flavorful gravy well ahead of serving. I generally make a quart of gravy and add 1/3 to 1/2 cup of good apple cider to half of it, giving folks a choice of apple or a standard savory gravy from one simple preparation. I've never found Thanksgiving dinner hard to make, but it does require exquisite planning. The dinner I made for our friends was quite lovely and over the next few days I'll be sharing some of my favorite holiday recipes with you. I thought I'd start with the turkey. Here's how it's made.
Cider-Brined Turkey Breast
...from the kitchen of One Perfect Bite
Ingredients:
Brine
4 cups water
1/2 cup kosher salt
1/2 cup sugar
2 cinnamon sticks
3 whole cloves
3 crushed garlic cloves
2 bay leaves, broken into pieces
4 quarter-size slices fresh ginger
Peel and juice of 1 orange
Peel and juice of 1 lemon
1 teaspoon black peppercorns, coarsely cracked
1 teaspoon whole allspice, coarsely cracked
1/2 gallon unsweetened apple cider, chilled (8 cups)
Turkey
8 to 10-pound fresh turkey breast
Directions:
1) Place water, salt, sugar, cinnamon sticks, whole cloves, crushed garlic, bay leaves, ginger, orange and lemon peel and their juices in a large saucepan. Coarsely crush peppercorns and allspice and add to ingredients in pan. Bring mixture to a boil. Cook, stirring, for 2 minutes. Remove pan from heat. Stir in apple cider and cool to room temperature. Submerge turkey in brine, adding additional water as need to cover. Chill for 12 to 24 hours.
2) Remove turkey from brine. Rinse well under cold running water. Pat dry. Transfer to a large baking pan. Refrigerate, uncovered, for several hours. This allows skin to dry and will allow it to crisp as it cooks.
3) Preheat oven to 350 degrees F. Transfer turkey to a heavy roasting pan. Cover skin with softened butter or olive oil. Add one cup of water to bottom of pan and place turkey in hot oven. Cooking time will vary depending on size of turkey breast. Check wrapper and cook according to weight. Roast until internal temperature at thickest part of breast registers 160 degrees F. Allow turkey to rest for 20 to 30 minutes before carving.
One Year Ago Today: Menemen and Breakfast in Turkey
Two Years Ago Today: Double Chocolate Zucchini Bread
Three Years Ago Today: The Apple Lady Apple Cake