From the kitchen of One Perfect Bite...
Several weeks ago, Bob and I agreed to participate in a SNAP challenge. Those who accept the challenge, agree to limit their food intake to what can be purchased on the budget set for food stamp recipients in their states. They may not resort to food gifts, meals provided by others or their own pantry stores. Here in Oregon, based on numbers that can be found
here
, the monthly food allotment for an individual is $128.24, which works out to a little over $4 a day. The purpose of the challenge is to give participants an opportunity to experience what life is like for millions of low-income Americans.
A little over a year ago, Bob and I became acquainted with a family whom relief agencies would classify as Working Poor. We were charmed by their children and we hope the challenge will give us a deeper insight into the limitations of their daily lives. There is an unfortunate stigma attached to food stamps and those who use them. Many assume that the program is rife with abuse, and, while no one would deny there are problems, most who receive SNAP benefits are law abiding citizens and much like you or me. In 2006, 26.5 million Americans received food stamps. That number spiked during the recession to over 45 million people, many of whom are still on distribution rolls.One in seven Americans gets food stamps and in some states that number is one in five. A breakdown of the numbers is interesting; 49 percent of recipients are Caucasian, 26 percent are African American and 20 percent are Hispanic. I hope my attempt to muddle through the constraints of this week, will illustrate that life on food stamps is not a free ride or get rich quick scheme. For starters, the maximum SNAP allotment is not large enough to cover the cost of food that would meet the minimum nutritional requirements established by the FDA.
While I think I've risen to the challenge, preparations for it were intense. It began with a five hour scouting expedition to determine where needed items could be purchased most reasonably. I quickly understood that it pays to shop around. Milk, at the most expensive store in town is $2.83 a gallon. It's $4 a gallon everywhere else. The situation is the same with eggs. Certain dairy products appear to be loss leaders at our more expensive stores. A dollar or two makes a huge difference in what you can do within the confines of this challenge. Everything, save spices and condiments, must come from your weekly allotment. That meant that items such as cornmeal and oatmeal had to come from bulk bins, if costs were to be kept in check. My lowest moment came when I had to buy cornstarch, baking powder and baking soda from the bins in tablespoon quantities. I had hoped to use the self-check lane, but the bags wouldn't scan so I had to use the express register. The look on the cashier's face was priceless.
Once I had priced ingredients, I tackled the recipes I needed for the week. Many of the dishes I had hoped to use didn't fit within the constraints of the program. I never dreamed that a dish like Chili-Mac would be too expensive for the SNAP Challenge, but it was. That slowed me down a bit, but using Bob's protein requirements as a guide, I developed recipes of my own to use for the program. I can promise you that, while they may seem strange, they are delicious and reasonably good for you. More importantly, they are also filling. I ask only that any RDA's among you treat me kindly. I really did do my best, but fresh fruits and vegetables were just too expensive for this exercise. Beginning tomorrow, I'll be featuring the recipes I've develop for the challenge.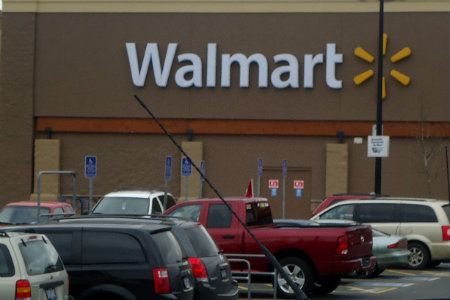 The provision run came next and while I had to visit several stores, a detailed shopping list made quick work of it. I must tell you that I became quite familiar with the aisles at Walmart, a store I had never frequented before the challenge. You can see the contents of my SNAP pantry in the photos below.
I spent a total of $ 59.31 on food for the week.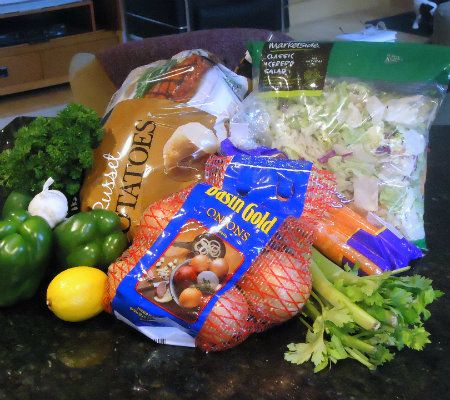 Produce - $ 9.53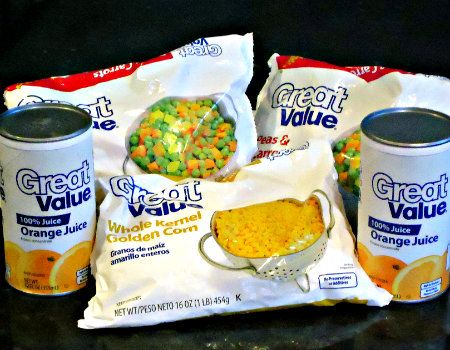 Frozen Foods - $ 4.58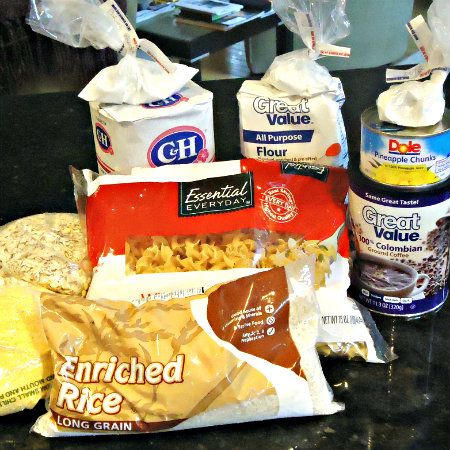 Staples - $ 15.29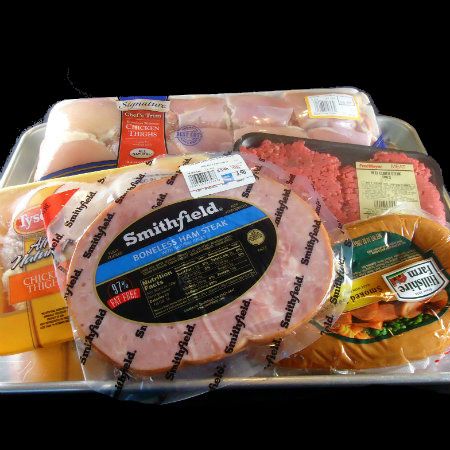 Meat - $ 14.72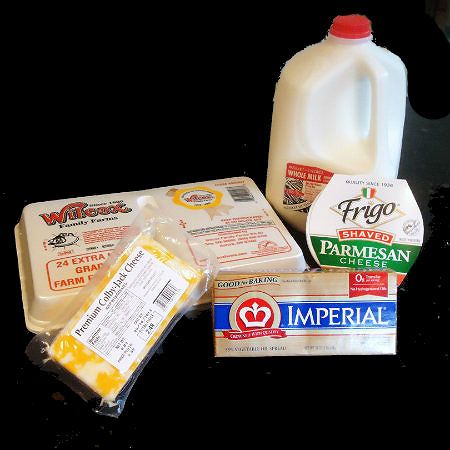 Dairy - $ 12.15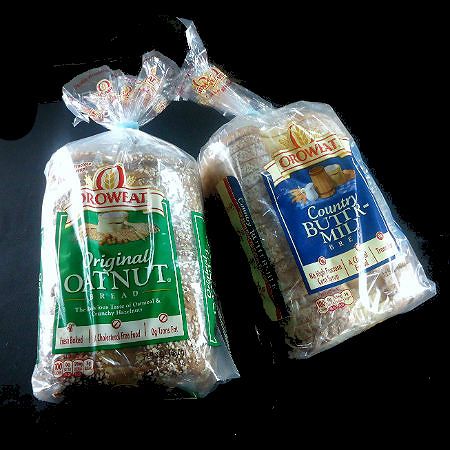 Bread - $ 3.04 (Outlet Store)
****************************************************************
One Year Ago Today: Brioche a Tete
Two Years Ago Today: 2011 Year-End Round-Up
Three Years Ago Today: Guinness Bloody Mary