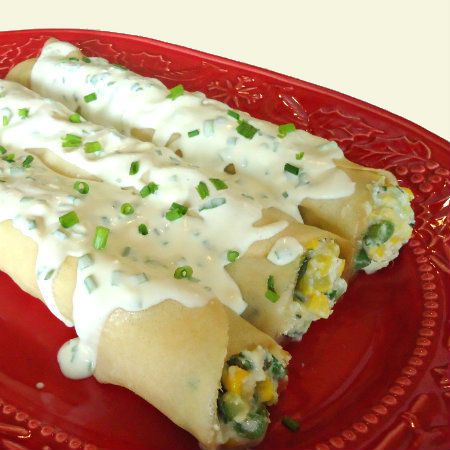 From the kitchen of One Perfect Bite...
Before I get to today's recipe I wanted to note the passing of Nora Ephron, a wise, witty and intelligent woman who was the creative force that brought the movie Julie and Julia to life. Nora was a champion of women, and rather than search for words to honor her, I thought I'd use some of her own words to capture the sense of who she was. She will be missed.
Speaking at a commencement exercise: "Whatever you choose, however many roads you travel, I hope that you choose not to be a lady," Ephron told Wellesley's Class of 1996 in a commencement speech. "I hope you will find some way to break the rules and make a little trouble out there. And I also hope that you will choose to make some of that trouble on behalf of women."
When asked about mortality: "You do get to a certain point in life where you have to realistically, I think, understand that the days are getting shorter, and you can't put things off thinking you'll get to them someday. If you really want to do them, you better do them. There are simply too many people getting sick, and sooner or later you will too. So I'm very much a believer in knowing what it is that you love doing so you can do a great deal of it."
Today's recipe is for an unusual crêpe that uses summer vegetables and herbs. They are served cold, and are very easy to prepare, especially if you use the "ready-to-use" crêpes that can be found in the grocery store. They are also figure friendly and manage to cut calories without sacrificing flavor. The recipe was first published in Eating Well magazine and you can find nutritional information for them here. I think those of you who try these will really be pleased. Here's the recipe.
Vegetable Crepes
...from the kitchen of One Perfect Bite courtesy of Eating Well Magazine

Ingredients:
Sauce
1/3 cup reduced-fat sour cream
1/2 cup chopped fresh chives, divided, plus more for garnish
3 tablespoons low-fat milk
2 teaspoons lemon juice
3/4 teaspoon salt, divided
Filling
1 tablespoon extra-virgin olive oil
2 cups chopped zucchini
1-1/4 cups chopped green beans
1 cup fresh corn kernels, (from 1 large ear)
1 cup part-skim ricotta cheese
1/2 cup shredded Monterey Jack cheese
1/4 teaspoon freshly ground pepper
4 9-inch "ready-to-use" crêpes

Directions:
1) To make sauce: Stir sour cream, 1/4 cup chives, milk, lemon juice and 1/4 teaspoon salt in a small bowl until combined. Set aside.
2) To make filling: Heat oil in a large nonstick skillet over medium-high heat. Add zucchini, green beans and corn and cook, stirring, until beginning to brown, 6 to 8 minutes. Reduce heat to low; stir in ricotta, Monterey Jack, remaining 1/4 cup chives, remaining 1/2 teaspoon salt and pepper. Cook, stirring gently, until cheese is melted, 1 to 2 minutes. Remove from heat.
3) To make crepes: Place one crêpe on a piece of parchment or wax paper (or leave it on piece of plastic separating crêpes in package). Spoon one-fourth of vegetable-cheese mixture (about 3/4 cup) down center of crêpe. Use the paper (or plastic) to help you gently roll crêpe around filling. Place crêpe seam-side down on a dinner plate. Repeat with remaining crêpes and filling. Serve each crêpe topped with 2 tablespoons of the reserved sauce and more chives, if desired. Yield: 4 servings.
Cook's Note: Ready-to-use" crèpes are fast and convenient. Look for them in the produce section of the market or near refrigerated tortillas.
One Year Ago Today: Blueberry Cream Squares
Two Years Ago Today: Baba Ganoush
Three Years Ago Today: Blue Corn Muffins