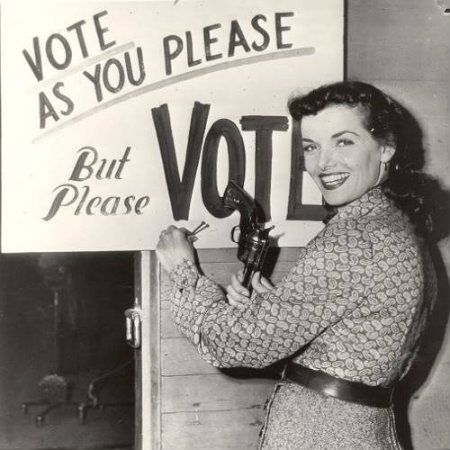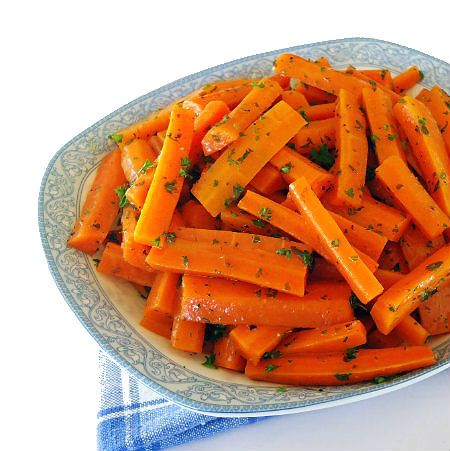 From the kitchen of One Perfect Bite...

Tonight's recipe is one of the simple side dishes that I made for the early Thanksgiving dinner we shared with friends several weeks ago. These herb roasted carrots are delicious and they are very easy to prepare. The recipe was developed by Martha Rose Shulman for the New York Times and it is one of those simple treasures that's really nice to have in your recipe quiver, especially if you entertain a lot or have a large family to feed. You will love the play of the bitter herbs against the sweetness of the carrots and the ease with which this recipe comes together. While I do hope you'll give this recipe a try, what I really want to share with you tonight are memories of bologna sandwiches, my daddy and Chicago ward politics during WWII. My dad, a victim of tuberculosis who had a collapsed lung, had been rejected by all branches of the armed services. He keenly felt the rejection and his patriotism and need to serve led him to seek other venues. He actually flew with the Air Transport Command for several months before his x-rays caught up with him and he was grounded yet again. When he was sent home, he devoted himself to the civilian war effort and became an air raid warden and was elected an alderman following a stint as a ward precinct captain. As a young man he had been a union organizer so he was well suited for both jobs and took them seriously. While we didn't have a lot of air raids in Chicago, we had drills aplenty, and, should enemy aircraft miraculously stray into the midwestern heartland, my daddy was ready for them. Now, for those of you who younger than me, or are unfamiliar with ward politics in Chicago all those years ago, an alderman was basically a fixer/enforcer who delivered votes in return for favors. On election day, lists of voters were checked and those who had not yet exercised their civic responsibilities were found and encouraged to do so. It was a door-to-door effort and my dad really got to know the people in his ward. Their births, deaths, hopes and dreams were etched into his cortex and if help should be needed, he would be the first to offer assistance. He was a complex man, but he had a special affinity for the least, the lost and the lonely. Certain practices, now frowned upon, were commonplace back then, so free drinks at the local tavern and walking around or street money were a fixture of the political scene. Street money, then and now, is a legal financial perk given to local party officials by an electoral candidate's campaign in exchange for the official's support in turning out voters on election day. Back then, it bought a shot and a beer or a bologna sandwich and election day itself was a social event that brought the neighborhood together. In retrospect, it seems to me that we have traveled miles to nowhere since then. Money is threatening to consume our electoral process, and while it is getting harder and harder for the voices of individuals to be heard, we owe it to ourselves to continue trying. Please vote! Scream if you must, but vote. Someone is listening.

Roasted Carrots with Parsley and Thyme
...from the kitchen of One Perfect Bitecourtesy of The New York Times
Ingredients:
2 pounds carrots, peeled quartered or cut into sixths lengthwise (depending on the size), then into 2-inch lengths
3 tablespoons extra virgin olive oil
Salt and freshly ground pepper
1 teaspoon fresh thyme leaves, chopped
1/2 teaspoon oregano
3 tablespoons finely chopped flat-leaf parsley

Directions:
1) Preheat oven to 400 degrees. Oil a sheet pan or a baking dish large enough to fit all carrots in a single layer. Place carrots in a large bowl, and toss with olive oil, salt, pepper, thyme and oregano.
2) Spread in an even layer in prepared pan or baking dish. Cover with foil, and place in oven for 30 minutes. Uncover, and if carrots are not yet tender, turn heat down to 375 degrees and return to oven until tender, about 10 to 15 more minutes. Add parsley, stir gently, and adjust salt and pepper to taste. Serve hot, warm or at room temperature. Yield: Serves six.
One Year Ago Today. Savory Roasted Pumpkin Tart
Two Years Ago Today: Cinnamon Red Hot Apple Cider
Three Years Ago Today: Wild Mushroom Ragu